The portable oxygen generator can be applied to 3 Power Supplies:
1. Use at the car by car inverter
2. Use outdoor by battery
3. Use at home, plug into power directly.
Product Specifications
Power consumption - 110W while charging
Oxygen Percentage - 40%-90% adjustable,5L/M 40%+/-3%,3L/M 60%+/-3%,1L 90%+/-3%
DC Power Input - 11. to 16.8 VDC 20 A max output 14.8 V DC 8 A max
AC Power Input - 100 or 240 VAC, 50/60 Hz, 1.8 A max output 14.8 V DC 8 A max
Weight - 12 lbs (5.4 kg)
Noise - ≤ 43 dBA at any setting
Operating temperature - 41° to 104°F (5° to 40°C)
Storage temperature - -4° to 140°F (-20° to 60°C) unit only
Dimension - 260 mm x195mm x 387mm
Lithium-Ion battery - 14.8 VDC, 15 Ah (LiIon), 2.9 lbs (1.3 kg),
Charge time is approximately 4 to 5 hours per battery from fully discharging
Battery duration 60 minutes at 0-5L/M any continuously flow setting
Why is OUR Oxygen Concentrator BETTER?
1. Low power consumption, low cost of oxygen production;
2. a full set of gas lines are low-pressure system program control, safe and reliable operation;
3. stable performance, low maintenance costs;
4. continuous oxygen, stop freely, flow adjustable, with the use of the system;
5. easy to operate, stable performance, low noise;
6. power failure alarm function.


How To Charge The Battery?
Connect the charger with the battery as the figure: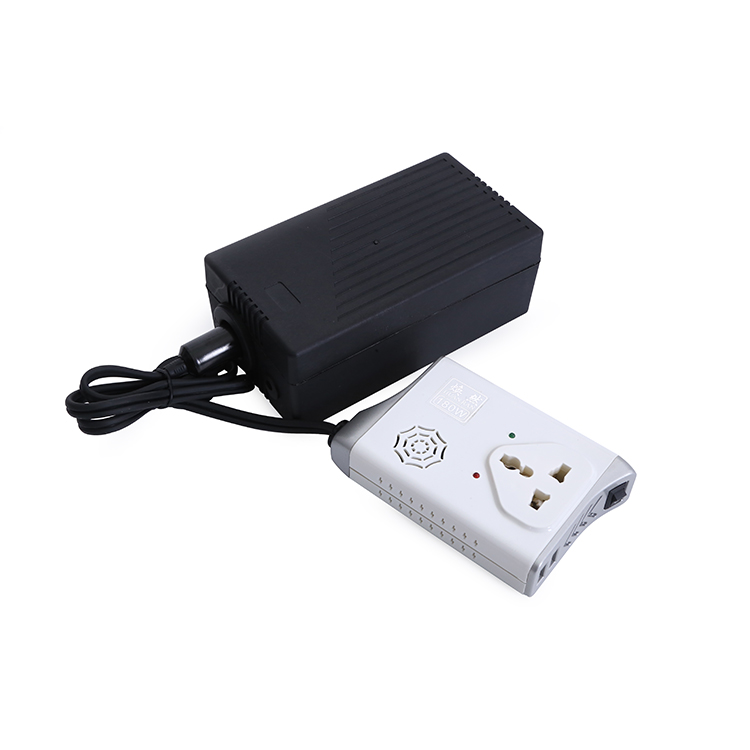 Tips: The battery can last 60 mins when it is fully charged. It takes about 5-6 hours to charge the battery fully, and the light on the charger turns green.
Currently only supports shipping within the United States
Package:
1× Oxygen Concentrator
1× User manual
1× Headset oxygen inhaler
1× Trolley
1× Battery
1× Bag
1× Inverter
1× Humidifier bottle
1× Charge
1× Filter