The popular body cream abroad, you have chosen the right one
Mar 17,2022 | HISEEK PRETTY
Body balms, nourishing hand creams, moisturizing body lotions, powerful body creams... There are so many creative names coming up from the marketers to market their products. As a consumer, do you have any doubts? With so many names out there, how do you decide which product is right for you?
In simple terms, body balms, body creams and lotions all share a common goal of moisturizing, moisturizing and repairing dry skin. Some may have anti-aging properties, and some may contain skin-regenerating ingredients, but generally they pamper your skin, making it softer and smoother.
So, what is the difference between these products?
Generally speaking, the difference between body balms, moisturizers, and lotions is their consistency.
Lotions are the least viscous of these moisturizers. Most of the formulations have ingredients high in water and low in oil. The choice of lotions on the market is also quite wide. Those who are prone to acne on the face are more suitable for oil-in-water lotion products with a refreshing skin feel.
Moisturizers or creams are lighter in consistency. Based on a water-oil mixture, most moisturisers and creams have anti-aging and restorative actives added to achieve desired skin results. There are many kinds of moisturizing products available in the market, you can choose the right cream according to your skin type.
Body balms are relatively heavy-feeling, mostly moisture-free, and formulated with base oils (such as jojoba/avocado/rosehip) and beeswax/soy wax. This type of product is suitable for very dry areas such as hands, joint areas or heels. Generally, body creams are not suitable for face use, because they have the effect of intensive water retention, which may cause acne, and should be avoided for acne-prone skin types.
After talking about the difference between the three, I believe that most consumers are relatively familiar with milky and creamy moisturizing products.
Let's take a look at the creamy moisturizing products that have entered the market so far. (solid moisturiser/body balm/moisturiser sticker)
TURMERIC SOAP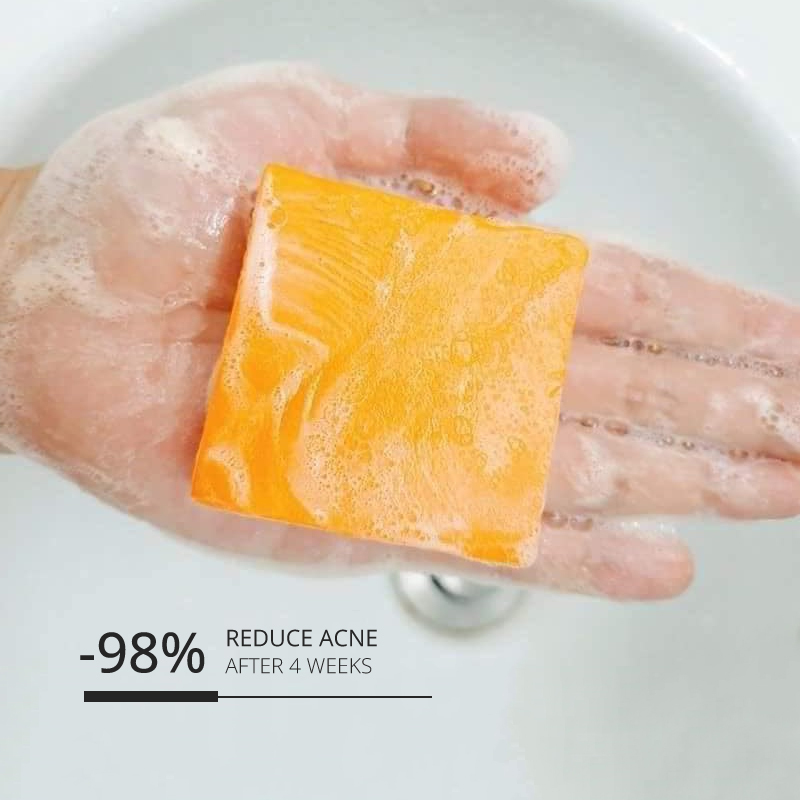 This turmeric soap is made of herbal turmeric extract and other active ingredients. It is very suitable for caring for all your skin from face to toe. Turmeric extract is an anti-inflammatory herbal formula that improves acne-sensitive skin and can soothe, heal and heal Protect your skin, turmeric soap will make your skin look and feel young, fresh and clean! Restore the look and feel of the skin!
The biggest feature of this brand is "the best, the most effective, and the most cost-effective". All products are fragrance-free, colorant-free, mild and safe, not tested on animals, and conform to the modern concept of green environmental protection. From the formulation point of view, this care cream contains oils and waxes that are commonly used as emollients, and has the most turmeric content, so that this product does not feel too heavy on the skin; the addition of fragrance-free is suitable for sensitive skin. Also more friendly. contain
Gentle relief for sensitive skin, including eczema-prone skin, elbows, lips, or anywhere on the body.
About 100g of ultra-concentrated ingredients can be used in a 350ml bottle, which is more cost-effective.
Office workers only need to put a small piece of moisturizing cream in their bags, which is full of moisture, and no longer have to worry about peeling caused by drying in an air-conditioned environment; roughness after washing hands, cracks behind the heels, and lips It can be said to take care of your skin in multiple directions.
Back to Skin Care.