Five Difficult Things About Body Lotion
Mar 10,2022 | HISEEK PRETTY
winter. Many people choose body lotions to moisturize their skin. Spring and autumn are easy to dry and cause allergies. Many people use body lotion as a skin care routine after bathing. There are so many types of body lotions, there are whitening, moisturizing, and sensitive skin, suitable for men or women, some can be used on the face, some on the body, can you mix them, do you understand?
Today, we discuss 5 questions about body lotions.
We will be divided into five parts, what is a body lotion? What are the benefits of body lotion? Is body lotion safe, can pregnant women use it? Which body lotion is the best? body lotion how to use?
Q:what is a body lotion?
A:A lotion is a topical preparation that is applied to the skin with bare hands or cotton with the purpose of moisturizing and/or treating the skin. Most body lotions are just designed to keep skin soft, smooth and healthy, but they can also have anti-aging properties and be scented.
Q:are body lotion good for our skin?
A:People who work in harsh climates often apply body lotion on a regular basis, perhaps even daily. Skin that is chapped or dried from wind, cold, or heat can be hard to treat with regular cosmetics. Some people have sensitive skin. No matter which type of climate they live in, their skin can become dry and irritated easily, sometimes even from indoor heat. Quality body lotion, applied after each shower or bath, can help to seal moisture deep in the skin to keep it hydrated and supple. It may not be a bad idea to keep a bottled of your favorite scented body lotion on hand for an after-bath application.
Q:Is body lotion safe, can pregnant women use it?
Rest assured that most over-the-counter (OTC) body care products are completely safe, but there are a few ingredients that could be harmful to your little one. So here's the good news: You can find a balance between maintaining your mama-to-be glow and protecting your baby
Q:Which body lotion is the best?
A:Herbal formula, body lotion suitable for sensitive skin and dry skin, generally many can be used, if you want to whiten your skin, it is recommended to choose the body lotion with seekpretty arbutin formula, This product is mainly developed for dry skin in autumn and winter. The formulator adds a variety of natural moisturizing and brightening ingredients to lock the skin moisture. The added functional ingredients, nicotinamide, arbutin remove the pigmentation of waste cells and improve uneven skin tone.
Q:body lotion how to use?
Continuous use every day, after 4 weeks:*
97% report whitening skin
95% report brightening skin
98% report moisturizing skin
97% look healthier than ever.
*Data comes from the experimental report of 50 men and women aged 18-55 in Seek Pretty after 28 days of continuous use
How to apply
1. After bathing, apply a proper amount to the body
2. In order to obtain a better effect, it is recommended to use it every day.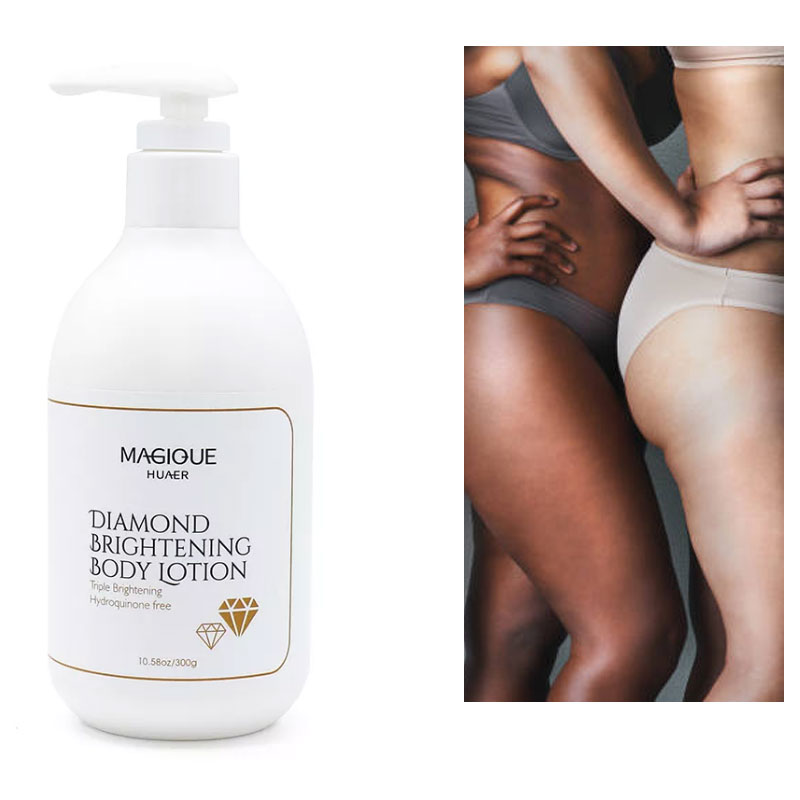 Back to Skin Care.