Dry, sensitive, fine lines, acne, enlarged pores? -Just a bottle of serum
Jan 04,2022 | HISEEK PRETTY
Every time I talk about her skincare process, Daria is full of bitter tears. A face gathers all kinds of skin problems, such as acne, closed mouth, enlarged pores, dryness, fine lines, sensitivity, and everything.
In skincare, Daria has gone through many detours, but in the process of learning scientific skincare methods, he also encountered many true love treasures that are suitable for young skin and can help solve skin problems! Today Daria is going to plant these treasures and essences for everyone!
Let me talk about Daria's skin first.
1. T zone is oily tolerant skin, often with acne and closed mouth, acne marks and pigmentation are more serious, and the pores on both sides of the nose are relatively large.
2. The U area is dry skin, and the cheek area is sensitive muscle.
3. In my 20s, wrinkles are not serious, but because I often stay up late, there will be some small fine lines at the corners of my eyes.
4. The coordinates are located in Ukraine. The winter is very dry and cold, and there is a high demand for moisturizing.
When choosing an essence, Daria first looks at its ingredient formula. Generally, he likes to use essences that are more effective and can solve skin problems in a targeted manner. For example, use turmeric essence to relieve acne problems and use high-concentration VC. The essence to reduce acne marks and pigmentation and so on. Here are four aspects of planting grass for everyone, namely moisturizing and moisturizing, oil control and anti-acne, whitening, and anti-ageing essence.
Moisturizing anti-acne serum

Every year when the north wind is blowing, I can't help but sigh. Dry skin is really hard for my wife in Ukraine! Every winter, you must rely on the essence of good moisturizing effect and strong repairing ability to survive.
This is the essence of true love that Daria uses to save lives every winter!
The main functional components of turmeric serum are turmeric extract, sodium hyaluronate, and aloe vera moisturizing factor. In addition, some multi-element moisturizers and portulaca herb ingredients for soothing and anti-inflammatory are compounded. In addition to adding the more common macromolecules and small molecules of sodium hyaluronate, this serum also contains vitamin B5, which can stimulate the growth of epithelial cells, repair and renew the stratum corneum, improve rough skin, become soft, and have multiple molecular weights of hyaluronic acid. Synergistically provides a very good moisturizing and moisturizing ability.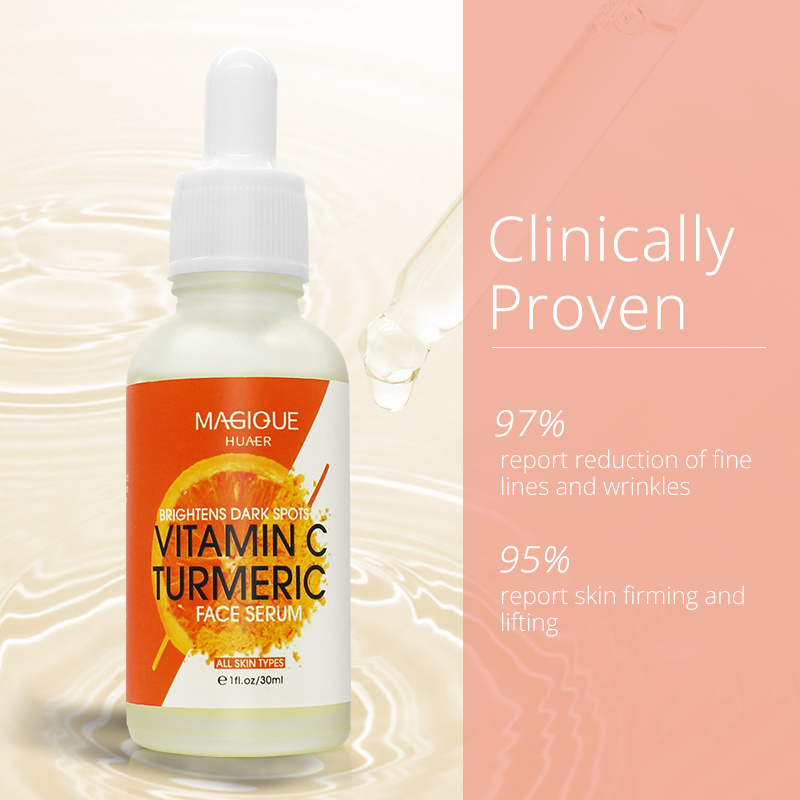 Feeling of using
The texture of this serum is very moisturizing, and it is slightly sticky when it is first applied to the face, but the stickiness will disappear quickly after applying it, and it will not rub the mud in the follow-up. After using it, you can feel the obvious hydrating and moisturizing effect, and it will not be dry all day long. It can be said that the battery life is max.
The ingredients are very mild. Daria is used when the cheek area is sensitive and red, and there is no sensitive tingling feeling at all. It can be said that it is the true love of sensitive skin and acne!
Moisturizing Hyaluronic Acid Facial Serum
I stayed in the heating room for a long time in winter, my face is dry and flushed, and my skin is thirsty and tight. I urgently need a moisturizing remedy. This serum is rich in hyaluronic acid factor, 1000 times of moisturizing power, and injects moisture into thirsty and dry skin. soft skin, elastic skin.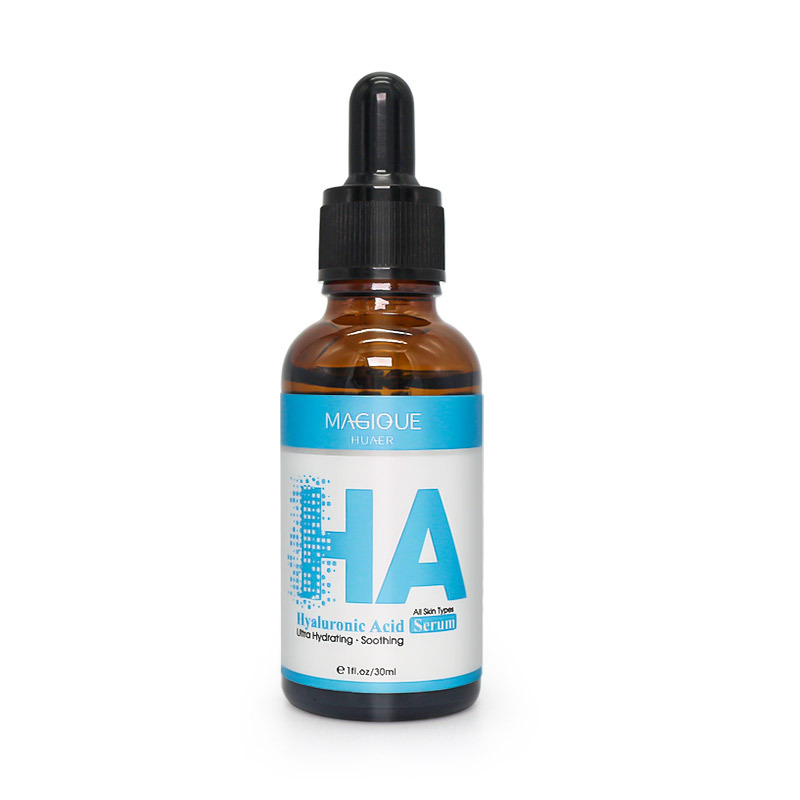 Feeling of using:

This product can penetrate into the skin while forming a breathable moisturizing film on the surface to provide instant and lasting moisture. This scientifically advanced lightweight serum enhances unparalleled moisture content. The skin feels firm, radiant, and full of elasticity. It is a favorite for dry skin. It can reconcile oily skin secretion. It is suitable for all skins. It is a regular skin care serum worth starting.
Vitamin C serum makes the face glow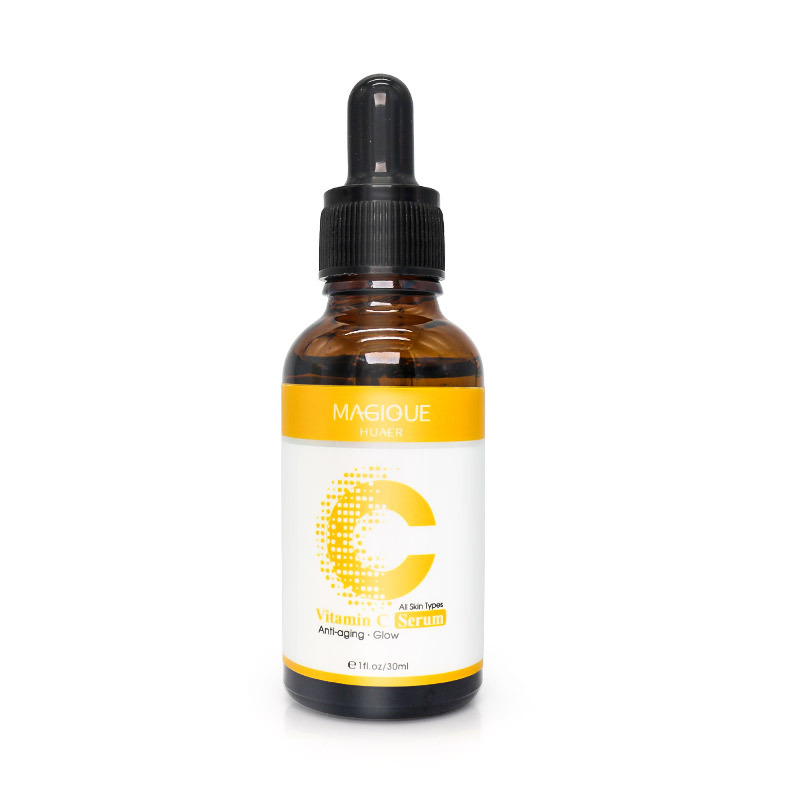 Vitamin C serum is a skin care antioxidant serum that can help protect your skin from damage. Regular use can avoid UV damage and pollution. In the process, vitamin C essence helps reduce wrinkles, thereby making you look younger than ever.
Feeling of using
Fine texture, refreshing and easy to absorb, light fragrance, non-greasy, hypoallergenic and non-irritating, stick to use, the skin will become shinier and look radiant
Anti-wrinkle Brightening Moisturizing Vitamin A Retinol Essence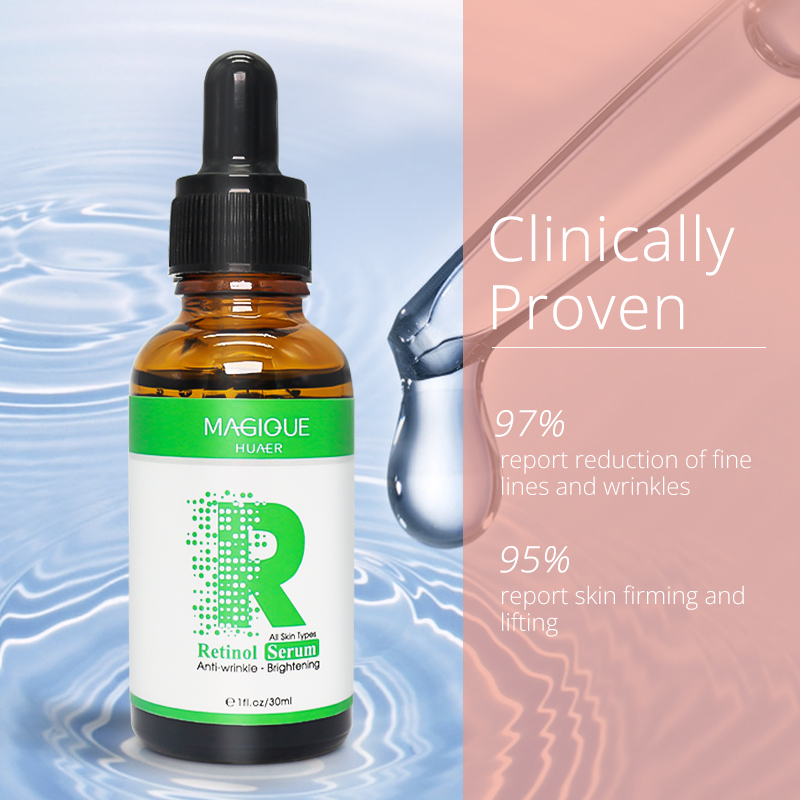 Retinol is a vitamin A derivative, widely used in the treatment of advanced skincare products. Retinol serum is an incredible anti-aging serum that will help you look younger than ever. Unlike vitamin C, retinol serum not only reduces wrinkles but also fights other types of skin damage.
Like acne or pimples, acne is completely cured when the serum is used regularly. Retinol serum has a stable effect on the skin, but not as fast as vitamin C serum. The pores on the skin are not blocked. This increases the production of collagen. Once it is done, fine lines begin to diminish.
Feeling of using
The texture is refreshing, hypoallergenic, non-irritating, light scent, very easy to absorb, mainly used for night repairs, to a large extent helping cell replacement. This helps the skin become smoother and new skin formation will also give you a brighter appearance. The anti-aging ingredients in retinol essence make it a perfect skincare essence.
Therefore, retinol increases the sensitivity of the skin. If you use it in the morning, it may backfire. It is medically recommended to use it at night.
When you buy retinol serum, it is recommended that you find a product that works with moisturizers. Applying retinol serum will dry your skin. To solve this problem, you may need to use a moisturizer. If the skin is dry, it is also recommended to apply moisturizing cream first and then retinol serum to avoid any damage due to the vitamin A properties in the serum.
24K Gold Facial Collagen Moisturizing Serum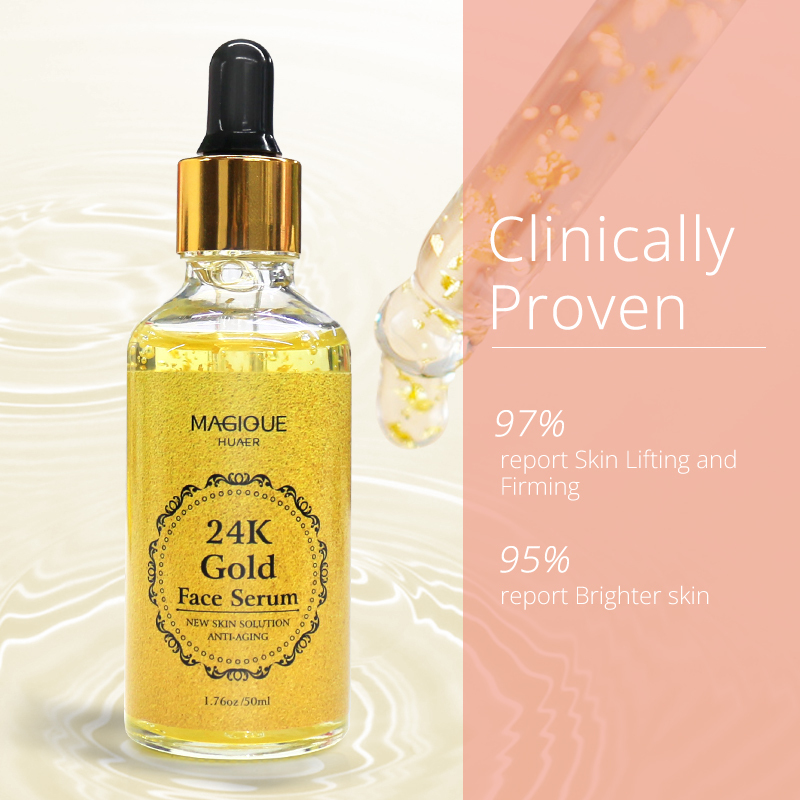 The ingredient formula of this serum is also excellent, the main functional ingredient is gold + collagen. It is also compounded with plant extracts to assist in anti-oxidation, hyaluronic acid to strengthen moisturizing, and Tremella extracts to achieve a certain anti-aging effect.
Feeling of using
Many people on the Internet call it "One Night Rejuvenation Essence", Daria feels that this serum really deserves the title of "One Night Rejuvenation" after using it. 24k gold not only detoxifies the skin, but also brightens the complexion, fuses collagen, and tightens fine lines and wrinkles. Daria often uses a serum after staying up all night and sleeping for a few days. The next morning, it seems that the skin on his entire face is glowing, and the dullness and fatigue caused by staying up all night cannot be seen at all.
Whitening Spot Essence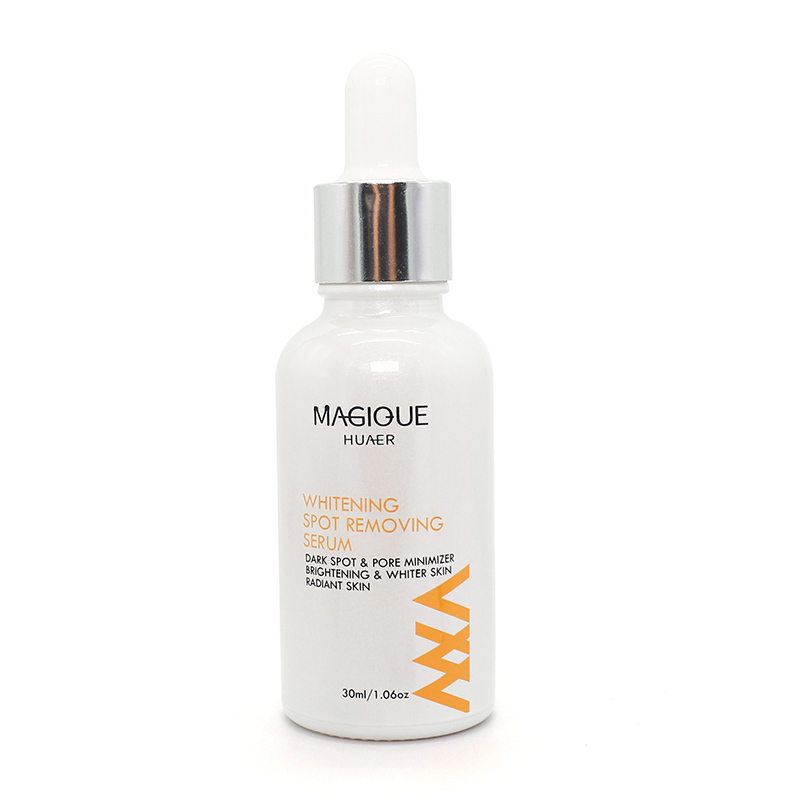 If you`re in need of whitening daily skincare, if you want to improve your skin, look no further than Whitening Fade Spots Serum. This serum contains Sefusx GPA, the intensive and comprehensive skin tone correcting ingredients from France, working on most skin types and fades all kinds of skin discolorations, helps brighten skin, and improve uneven skin tone.
Feeling of using
The texture is refreshing and delicate, easy to absorb, hypoallergenic, non-irritating, and non-greasy. After using it for a period of time, you can see that the dark spots are significantly lightened, especially the effect on pigmentation is very obvious. White and tender skin shines like pearls
Back to Skin Care.