Anti-Aging - 24K Gold Serum Analysis and Review
Dec 21,2021 | HISEEK PRETTY
Anti-aging should be a major concern for both men and women. 25 years old is when skin collagen loss begins. After about 40, the skin gradually ages and the skin continues to develop fine lines, which then turn into wrinkles until deep folds.
That's why anti-aging should be planned early.
As your skin ages, in addition to the influence of genes, the influence of the environment is particularly important. For example, as we enter the summer months, the light aging from UV rays is the biggest factor in wrinkle production (and UV damage is cumulative).
The dry and cold air conditioning makes the skin dry and fine lines are more likely to be produced. The various atmospheric pollution in our daily lives also causes collagen loss. Diet, exercise, etc. can all have an effect on the skin and form wrinkles.
So stopping the loss of collagen becomes a key step in our fight against aging. Why is collagen so important? Certainly not because it tastes good!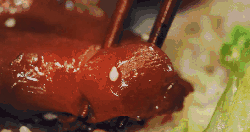 The summer is the season for collagen supplementation, and collagen boop milk tea, and collagen drinks... It is true that summer is the strongest season of the year with ultraviolet rays, and it is easy to intensify collagen loss.
Scientific "collagen" supplementation, starting with serum
Collagen, also known as collagen, is actually one of the body's important protein components, in addition to daily use, daily serum deep skincare is also very important, collagen has a certain tensile strength and has the role of holding up the facial structure, so it is most important to reshape the skin firmness and elasticity.
The "24k gold serum" that can replenish "collagen
The 24k gold serum that we have been using recently (, is a formula designed and developed based on the theory of promoting collagen renewal and brightening.
Gold Serum is one of the famous serum series in the SEEKPRETTY family, and there are different types to suit different skin types. Let's take one of the best-selling serums, Gold Serum, as an example, and see how it works to reduce the appearance of lines and firmness.
Ingredients and formula analysis
Water,glycerin,butylene Glycol,betaine,trehalose,glyceryl Polymethacrylate,xanthan Gum,tremella Fuciformis Extract,sodium Hyaluronate,disodium Edta,gold,collagen Extract,olive Fruit Oil,hexylene Glycol,pentylene Glycol,jojoba Oil,hydroxyacetophenone,rosmarinus Officinalis Extract
Representative composition: 24k gold

Skincare products containing gold can penetrate deep into the skin's basement membrane and dermis after application, releasing nano-gold particles, which can activate subcutaneous fibrous tissue, promote collagen production, strengthen the tightness of elastic fibers, making the skin firm and elastic; they can also release negative ions, echoing the body's positive ions, promoting the flow of lymphatic fluid and blood in the skin tissue, so that nutrients continue to activate cells, making them young and firm
24k gold promotes the production of type I collagen.
Collagen is not only the main "adhesive" in the skin dermis to support the skin structure, but also with the elastic fibers together to form a network of support, as if to support the steel structure of the skin tissue, so enough collagen can make the skin cells become plump, so that the skin is full of water, showing firm elasticity and moist, and can maintain the skin fine and smooth, and make fine lines, wrinkles to stretch, effectively prevent skin aging, so that the face is more full
Exclusive formula: Olive fruit oil + Jojoba oil + Collagen + Gold
Jojoba oil has very significant cosmetic effects on the skin, unblocking pores, regulating oil secretion in oily or combination skin, and improving inflamed skin, eczema, dryness, and blisters. It is quite healing and soothing for allergic skin, and for dry hair and dry wrinkled skin to restore its vitality and shine, so it is a base oil that can be used for all skin types.
Olive oil is rich in squalene and vitamin E, which can effectively nourish the skin and is easily absorbed by the skin, making the skin shiny, delicate, and elastic. Long-term use can improve the human skin, making the skin shiny and elastic, and adjusting the whole body function.
Base oils have a high nutritional value and great healing properties, while being mild and easily absorbed by the body, and are therefore chosen as a medium for diluting essential oils in aromatherapy. Of course, carrier oil can also be used alone, as oil for skincare and as a base oil for making massage oils. With it the body generates heat, it is an excellent source of protein and, together with collagen and gold ingredients, it can be considered a collagen production gas pedal, which better promotes the production of collagen in the skin.
According to in vitro test results, plant extracts fused with this golden ingredient, collagen increased by 150% after 72 hours. This is why it is difficult to find gold serum replacement on the market, gold everyone can add, but with natural ingredients double collagen generation formula, not anyone can imitate.
And there is not a low content of gold foil added, for improving the skin tone are helpful. The presence of these antioxidant ingredients also serves to protect collagen from free radical damage, to some extent, to avoid collagen damage and loss.
Skin Feel Evaluation
I would also like to say that the texture of the golden essence is light and non-greasy, a touch of texture, light, and moisturizing. Whether spring and summer or autumn and winter oil skin use without acne, dry skin use hydration and nourishment
A quick summary
In conclusion, the Gold Serum product is an anti-aging product for the general public to maintain and enhance the texture of the skin and to lighten the lines. People of all skin types can look for the specific product that best suits their favorite texture. Its clear formula design intent and additional repair and brightening benefits, along with its very nice touch, make it worth a try.
Back to Skin Care.