7 Difficult Things About Lip Scrub
Mar 08,2022 | HISEEK PRETTY
Lip scrub can exfoliate lips, remove dead skin, lighten lip lines, and plump lips. Use before makeup for better coloring effect. But with so many lip scrubs, are you picking the right one? Why use a lip scrub, can it be used every day? Who is a lip scrub better for? What is the formula for a good lip scrub and is it okay to eat?
As experts in the skin care industry, we have also researched a lot of formulas, and today we explore these reader questions
7 Difficult Things About Scrubs, Answers Today
Why lip scrub is important?
The dead skin on the cracked lips will greatly reduce your image and affect your social interaction. Everyone likes delicate women or men. Spring, autumn and winter are also when the mouth and mouth are dehydrated. You need some remedies to improve your image.A youthful glow
What is a lip scrub?
Lip scrubs generally consist of two primary ingredients: a creamy, moisturizing emollient and a slightly grainy-feeling exfoliating agent. The exfoliating agent sweeps away dead skin cells to help make your lips smooth, while the emollient delivers much-needed hydration to condition and polish your lips.
When to use lip scrub?
Apply anytime your lips feel dry. Exfoliate very dry lips once or twice per week,lip scrub with sugar,that will remove lip dead skin ,lip scrub to make lips pink and lighten dark lips,lip scrub with honey and olive oi,especially strawberry make your lips soft, plump lips.
Which lip scrub is best?
The best scrub right now is the Strawberry Sugar Scrub, yes, it's the kind of fresh strawberry mixed with fine sugar, a very gentle scrub to exfoliate dead skin, Strawberries are rich in antioxidants and vitamin C, which makes them a great ingredient for nourishing the skin on your lips.
Can you eat lip scrub?
A good lip scrub is edible and contains safe ingredients. Of course, no one would deliberately eat a lip scrub, after all, it is used to get rid of cracked lips and dull pigment, and lighten lip lines,remove dead skin.
What lip scrubs are used for?
lip scrub for dead skin
lip scrub for dry lips& chapped lips
lip scrub for men&women
lip scrub for dark lips
lip scrub for pink lips
lip scrub for smokers
lip scrub for plump lips
lip scrub fresh
lip scrub for black lips
Does lip scrub before and after really work?
After using 2-3 times a week for 4 weeks:*
• 97% reported moisturizing lips
• 93% of people report lip elasticity
• 94% of people report reducing the appearance of fine lines on the lips
• 92% of people report lips are soft
• 93% of people report cleansing lip makeup is thorough
• 90% of people seem to have shiny lips
*Data from Seek Pretty's internal test report of 50 18-55-year-old women after 28 days of continuous use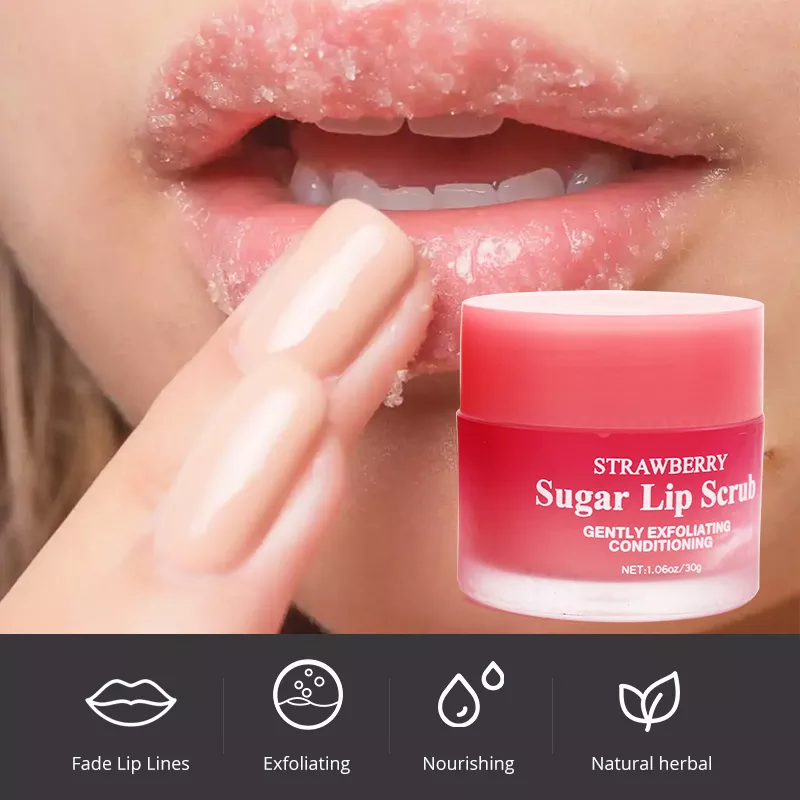 To really cure a constant chapped lips problem, exfoliating away the rough, dried skin is essential in helping fresh layers of skin come through. It's also important to choose the right scrub, this scrub is all the rage right now and worth a try
Back to Skin Care.