5 Quick Tips Regarding Skincare Routine
Feb 08,2022 | HISEEK PRETTY
The gap between people is sometimes really big. The most intuitive is the speed of aging.
The same 30 years old, some people still look 20 years old, some people can't tell if they are 40 years old or 50 years old, or even look like 60 years old.
Do people have to wonder if those friends who have youthful looks have mastered some amazing skincare skills?
Today, we invited Daria, a dermatologist, to tell us what skincare techniques in life can make our skin better.
Dr. Daria, board-certified dermatologist and founder of SEEKPRETTY Cosmetics, she says you may notice a difference in skin texture, too. "We go from porcelain to pore enlargement, textural changes and dullness start to emerge," she says.
Most of our daily basic skincare routines are very simple, basically cleansers, lotions, serums, creams, etc.
However, the skin conditions of different age groups are different. How to do the skincare routine for oily skin, dry skin, combination skin, hormonal acne, rosacea acne, and even sensitive skin and aging skin, dark spots, etc.?
How to take care of skin in the early 30s, and best skincare routine for 40s and 50s, even 60+。
Skincare routine by age, skincare routine day and night, and skincare routine item how to choose. Today, I will give you detailed answers to 5 tips to quickly master skincare tips
Before I start the lecture, I have to tell you a cruel fact, that is, skincare is definitely not something that can be solved by using the right skincare products.
Good skin condition is also closely related to good work and rest habits, a healthy diet, and regular exercise.
Let's take a look at a summary of skin problems (I've tried to pick the less scary ones):
Most problems are solved by medical aesthetics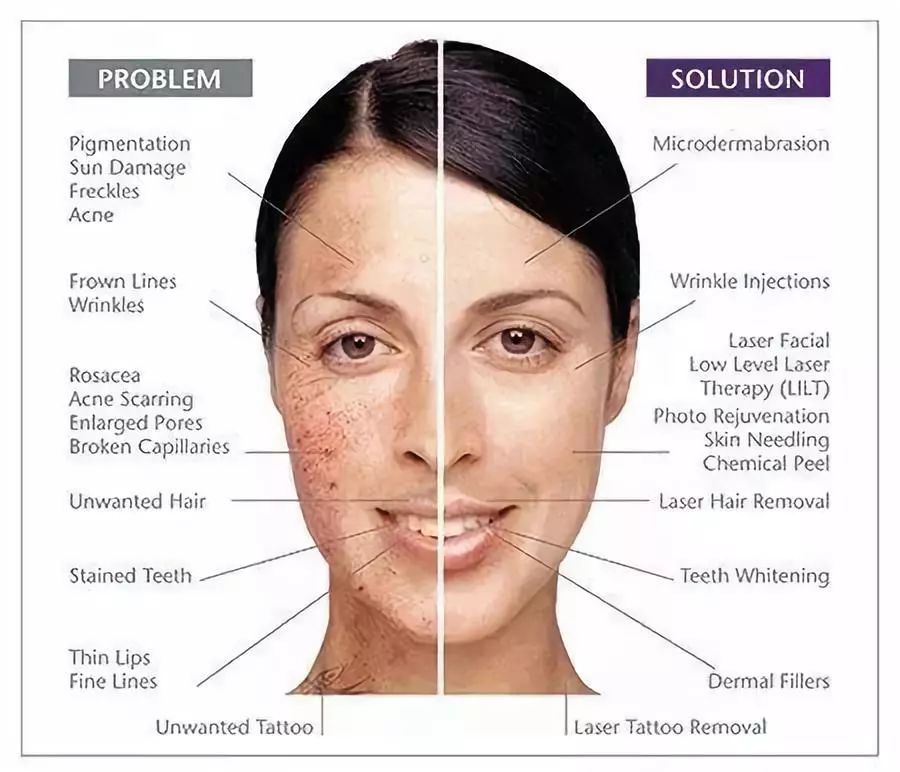 There are actually many skin problems listed here, and most of the solutions on the right are medical and aesthetic methods.
Therefore, what I mainly want to share with you today is how to use cheap skincare routines soberly and rationally, to keep the skin in a normal state as much as possible, to avoid having realistic expectations for skincare products, and wasting a lot of money.
Skincare routine tip 1: Hydrating Gentle Cleanser
No matter your skin concerns, washing your face is the first step in any skincare routine. Gentle cleanser hydrates the skin, in addition to removing dirt and impurities. Skincare routines such as Turmeric Cleanse, an ancient Ayurvedic formula, edible ingredients, Anti-inflammatory and antibacterial, refine pores, accelerate the healing of acne scars, lighten pigmentation, rich in vitamin C to make your skin youthful and radiant, this is effective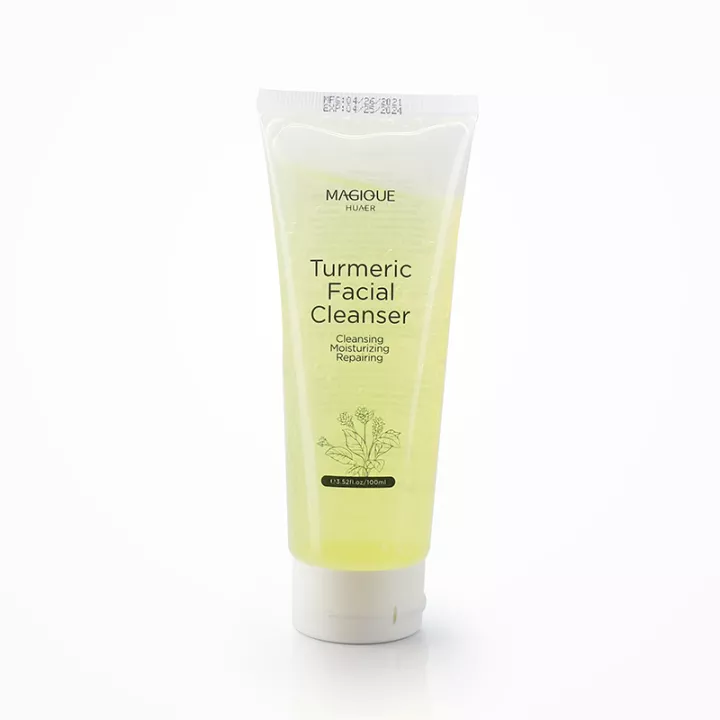 Dry skin is not due to a lack of moisture. The more critical reason is that the damage of the skin structure leads to the rapid loss of water.
Therefore, when choosing skincare products, traditional moisturizers are of course necessary, but there are also some ingredients that repair the skin barrier, including various natural moisturizing factors and intercellular lipids.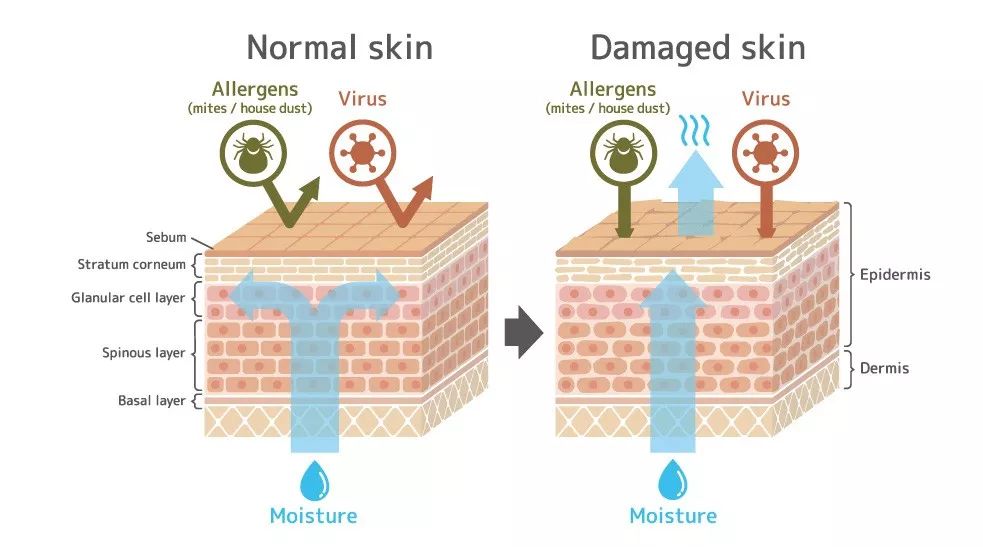 Skincare routine tip 2:Moisturizer
Look for a moisturizer that will provide long-lasting hydration for plumper skin, plus strengthen the skin barrier to prevent dryness and irritation.
"A hydrating moisturizer that contains VC and hyaluronic acid will also be key in keeping your skin hydrated and plump instead of appearing dull and lifeless," says Dr. Daria. Look no further than SEEKPRETTY HYALURONIC ACID INTENSE MOISTURIZING CREAM cult-favorite lotion.
This moisturizing cream is a basic skincare routine and can be used as a daily morning and evening, suitable for men and women in 20/30/40/50 and even 60s.Especially for oily-combination skin, it can improve the balance of water and oil, and it can also be used for sensitive skin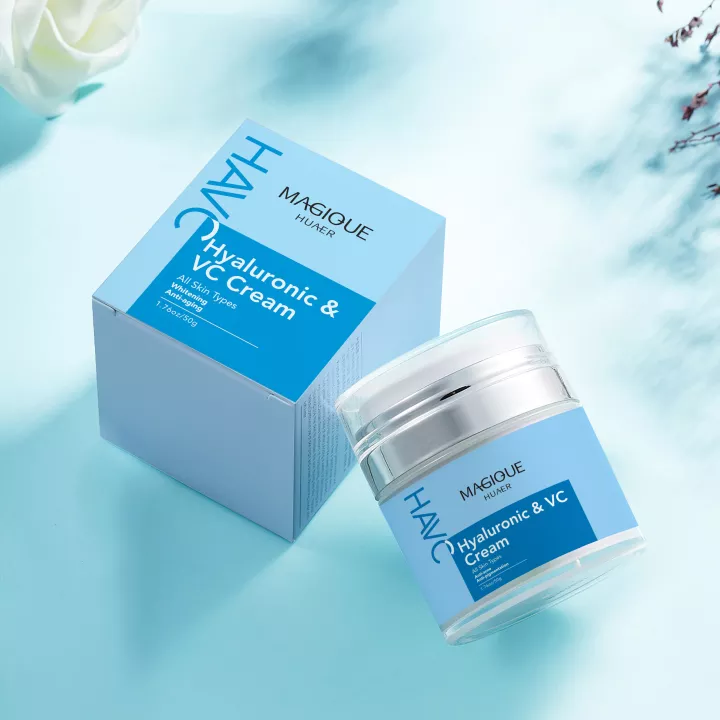 Skincare routine tip 3: whitening and freckle removal
Dark spots are not just for black women, many people expect to use one or two products, and then they will turn white immediately, in fact, this is too difficult.
And this product is worth a try
WHITENING REDUCE SPOTS SKINCARE SET with Sefusx GPA, as a mild, non-irritating, non-allergic, non-hormonal, non-fluorescent whitening agent-free plant "transient whitening agent", can inhibit the activity of tyrosinase, reduce the transfer of melanin to keratinocytes, instantly Lightening skin, Whitening dark spots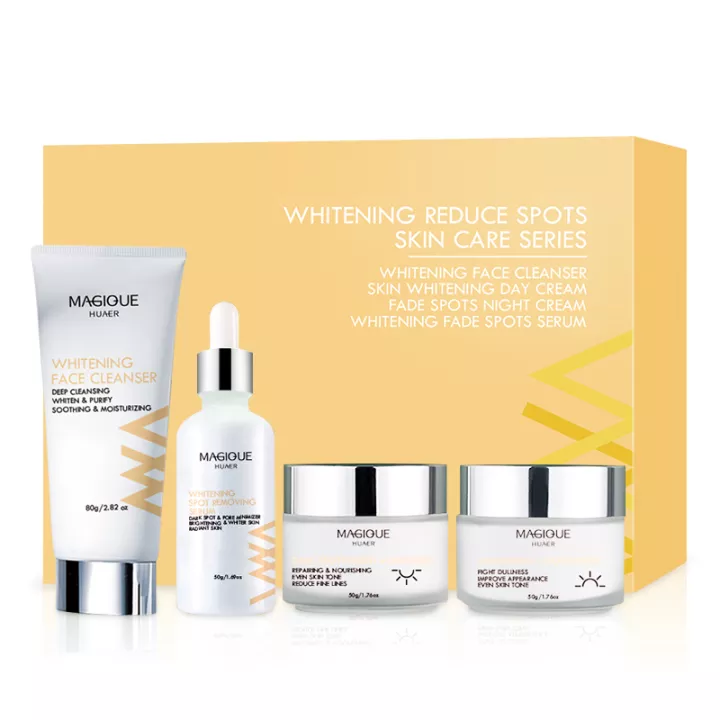 This can be used as a daily skincare routine and nighttime skincare routine, mild whitening! Suitable for all skin types
Skincare routine tip 4: healthy skin, exfoliate every 1-2 weeks
The stratum corneum is too thick, the light is not easily reflected, the skin will look opaque and dull.
If it is normal skin, you can exfoliate every 1-2 weeks, preferably under the guidance of a doctor.
Sensitive skin has a high risk of exfoliating, even if it is white, there will be other problems, so it is not recommended to try it.
Exfoliating ingredients have been discussed many times, but it is nothing more than a variety of acids, salicylic acid and fruit acid are the most common, and lactic acid and mandelic acid can also be used, or the same sentence: use with caution.
This salicylic acid pad is very popular as a daily skincare exfoliator that gently exfoliates the skin, allowing pores to breathe freely and reducing acne breakouts
This medical-grade glycolic acid acne treatment is rich in natural, unaltered ingredients that are scientifically proven to improve skin tone, shrink pores, and treat acne and scars.
Common ingredients include retinoic acid and its derivatives, benzoyl peroxide, or fruit acid salicylic acid.
For friends with less severe symptoms, ordinary skin care products will be safer and milder, and this is recommended
Skincare routine tip 5: Anti-aging
After the age of 25, the skin is still going downhill. Skincare should be taken as soon as possible. You have to consider the problem of anti-aging. Are affordable skincare products really unable to meet the needs of 20-30-year-old skin? the answer is negative. So today I'm going to give you some Amway "Ladies' Skin Care Substitutes" that are relatively effective and price-matching. Vitamin A products are a bit irritating but effective. But I feel that sensitive skin can also try this cream, it should be able to hold. The skin feels a little slippery, but it absorbs very refreshingly, and it can be used on dry and oily skin.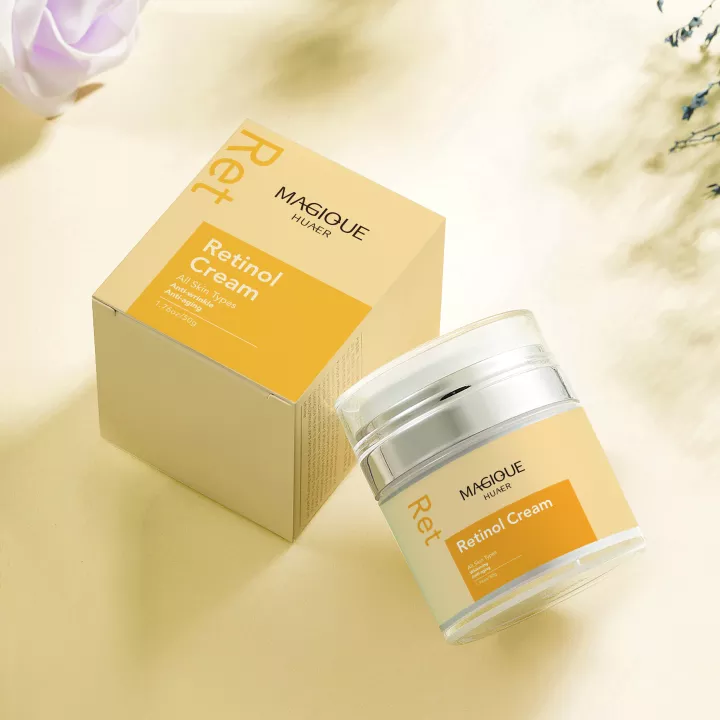 Blended with high-performance Retinol, the cream not only works on lines but also helps to even your skin tone and visibly improves texture. It can even be helpful to those who often suffer from blemishes, as the powerful ingredient works to decongest and refresh the surface of your skin. With Ascorbic Acid, which works to brighten and enhance radiance, Allantoin offers fast-acting relief for a range of skin concerns. Enriched with niacinamide to strengthen the skin's protective barrier. Wake up to revitalized, refined skin with restored luminosity.

Triggering skin's natural regeneration and cellular turnover is anti-fine lines and wrinkles powerhouse ingredient Retinol to make it safe to use. Hyaluronic Acid helps lock in moisture, smooth and plump on multiple levels of the skin.
This skincare routine is perfect for your daily anti-aging care in the 30s/40s and even the 50s and 60s, for nighttime use. No matter it is dry skin or oily skin, it is very moisturizing and non-greasy, and it can be used for 28 days for a youthful look
Back to Skin Care.